Live Ancient Times Today Fishing Charters Whale Watching Wildlife Watching
AHOUSAT, BC Traditional Canoeing Lodgings Hiking Visits with Artists TOFINO, BC

Live Ancient Times....Today!
Experience our old ways today including stories with elders, fishing, seafood gathering, traditional canoeing, BBQ salmon on klupchiise, talks with artists in their home, whale watching, wildlife viewing, hiking the wildside and sleeping with the eagles.......and much much more.
Tour Payments



Gratuities Payments

Please, let us know how you enjoyed the gifts you experienced while sharing with our family at our home in Ahousaht, BC..... Drop us an email or maybe even something on TripAdvisor....Thanks a bunch!



This original artwork was given by Chief Mark Jack to his sister Pam for her wedding at Moyehai. This wedding marked a historical record for the continued occupation of the traditional hahoolthee of the Ahousaht. This artwork and the attached meaning has become the basis for how we engage our new friends and sustain our principles of engagement.

---

First Nations Experiences: Eco-Cultural and ToursCanoe

* your way to our home on the west coast of Vancouver Island: Ahousat, BC. The Aborginal First Nations traditional territory of the Ahousaht includes Tofino, BC; Clayoqout Sound, a Unesco Biosphere; and north to Hot Springs Cove, BC.


Your safety, comfort and enjoyment are always at the center of what we do. We are insured and Transport Canada Safe and Certified.

Let us know if you are looking for a place to stay, we are connected to some great options in Nanaimo, BC; Tofino, BC; and Ahousat, BC


GROUP SIZE for all options are (unless noted):

4 adults or fewer, or

2 adults and up to four children (12years and under)

To create your group of new friends check OUT us on on facebook.

Custom tours can be arranged.


LIVE ANCIENT TIMES....TODAY!Tour price

of

$1120

or $280** per adult based on a full booking of four adults for our signature tour.

A nine hour experience: snacks, lunch, and traditional Ahousaht BBQ (supper) are included. Custom half day experiences are available as per your interests.TRADITIONAL CANOEING, 3 HoursTour Price of $864 for 6 adults (adults and children). A 3 hour experience: history tour on board MV Eagle Spirit, history tour and experiential, traditional canoe, salmon BBQ, a walk-about around our home, snacks and drinks with elders.FISHING CHARTERTour Price of $792 for a fishing charter out of Tofino, BC are available at six hours of the best west coast fishing experience. Alternatively, $129/hour, minimum 4 hours.WHALE WATCHING and WILDLIFE VIEWING

Four hour experience for four adults (adults and children)....

$799A CUSTOM EXPERIENCE


Contact us for a custom experience. Prices will vary depending on what your interests are.

Yes, join a SEE ONE Spirit Eagle Experiences

group....this is where you are invited to connect with other individuals who want to form a group of four adults in order to share costs. Go to our facebook page:

Spirit Eagle Experiences

.....then 'write something on this Page'.....May we suggest the following format....

SEE ONE: August 15 or 16, 2015; We are two who would like to join with another one or two to form a four person group of adults. We would like to share this experience on August 15, 2015, but we are somewhat flexible.

(something like the above.) Check back often to view the post on the Spirit Eagle Experiences facebook page. You will have to scroll down the page to where it shows 'POSTS TO PAGE'.

Go to
**A total tour price of $1120.00 ($280.00 x 4) is based on 4 adult guests or 2 adults and 4 children booking a full tour. Prices are in Canadian funds; Prices do not include: gratuities, taxes, fuel surcharge, $2 community fee, Walk the Wildside fee or fishing license fee; A 30% deposit is required at booking date. We have a 30-day cancellation policy: you must cancel your booking a minimum of 30 days prior to your scheduled booking date or you will forfeit your deposit. Experiences are weather dependent and linked to your interests, therefore if the weather might result in an unsafe or a not-enjoyable experience and we decide to cancel the tour then we will refund your total deposit. We will do our best to match our activities to your interests and abilities. *Via air, land or boat: contact us if needed, for travel options via Vancouver, BC, Victoria, BC, Nanaimo, BC, Ucluelet, BC or Tofino, BC.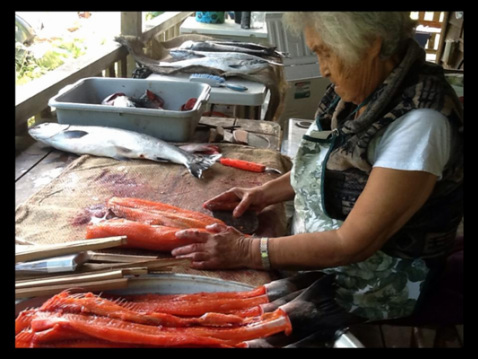 ---